But food does not bring us near to God; we are no worse if we do not eat, and no better if we do. Be careful, however, that the exercise of your freedom does not become a stumbling block to the weak. —
1 Corinthians 8:8-9
Thought
We have incredible freedom under grace. However, our freedom never gives us the license to destroy a weak brother or sister's walk with the Lord. Let's use our freedom considerately, especially toward our new brothers and sisters in Christ. These new Christians need our encouragement; they already have enough stumbling blocks!

Prayer
God of all grace, please help me to be an encouragement and a good example to new Christians and those who are weak in their faith. Please, help me guard my life from being a bad example to others. In Jesus' name I pray. Amen.

The Thoughts and Prayers for Today's Verse are written by Phil Ware. You can email questions or comments to phil@heartlight.org.
Today's Verse Illustrated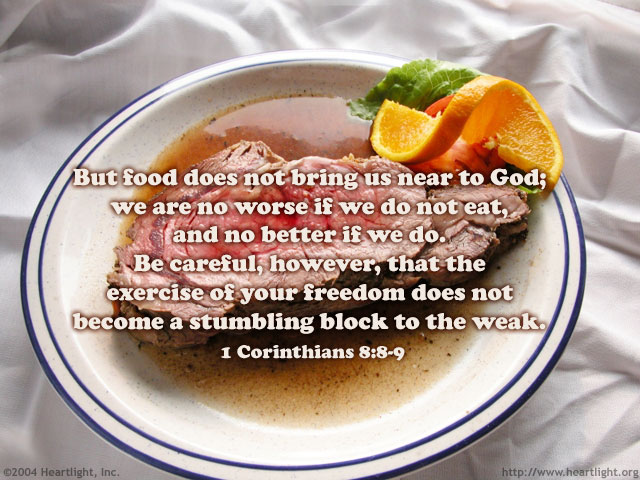 ---