Today's Verse for 10/14/2012
To the LORD your God belong the heavens, even the highest heavens, the earth and everything in it. —
Deuteronomy 10:14
Thought
It's all his. The multifaceted and creative side of God's nature is revealed in the astounding beauty that he has made. Let's use this gift wisely. Let's remember that it is not our world, but God's world. All the people in this world are precious to him. Let's help them know just how precious they are!

Prayer
Lord God Almighty, the Father who adopted me into his family, thank you for your majesty and might that have been channeled to be such a blessing to me and to other mortals like me. Please accept my gifts of talent, time, and treasure as I seek to honor you for your gifts and thank you for your grace. In Jesus' name I pray. Amen.

The Thoughts and Prayers for Today's Verse are written by Phil Ware. You can email questions or comments to phil@heartlight.org.
Today's Verse Illustrated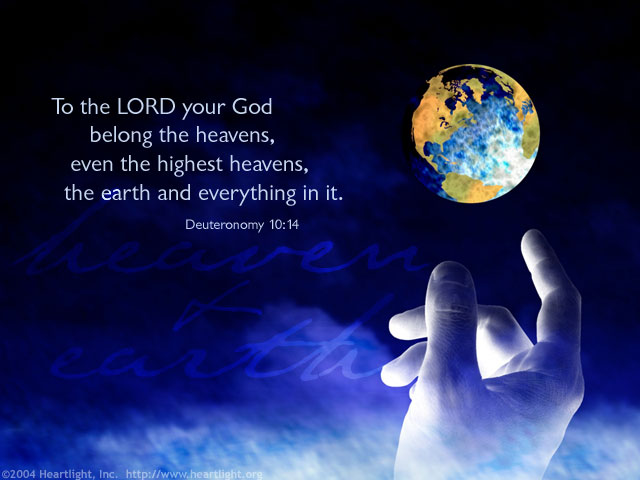 ---