Today's Verse for 10/18/2012
If a man is lazy, the rafters sag; if his hands are idle, the house leaks. —
Ecclesiastes 10:18
Thought
Laziness is not just an attitude, it is a lack of action. It is a choice to let important matters suffer neglect. While the results of this choice may not always be evident, over the passage of time, the basic results of idleness are borne out by the accumulating signs of decay and destruction.

Prayer
Stir in me, dear Heavenly Father, a passion to do what is true and good and righteous. Convict my heart when I neglect what is important. Please help me discern the difference between laziness and a genuine need for rest and to balance my life between my many responsibilities. In Jesus' name I pray. Amen.

The Thoughts and Prayers for Today's Verse are written by Phil Ware. You can email questions or comments to phil@heartlight.org.
Today's Verse Illustrated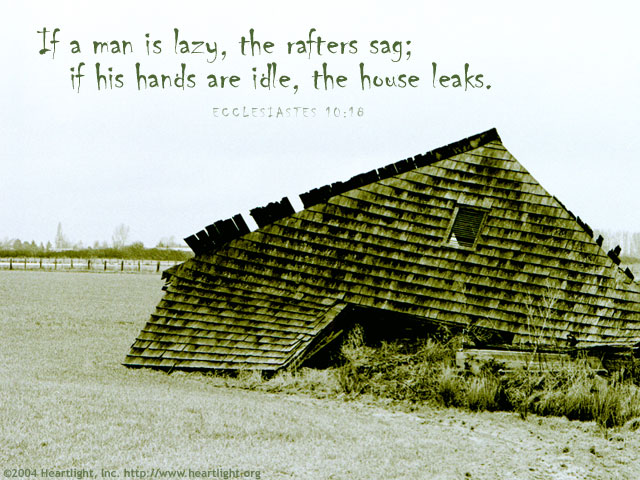 ---