Today's Verse for 12/29/2012
"Or again, how can anyone enter a strong man's house and carry off his possessions unless he first ties up the strong man? Then he can rob his house." —
Matthew 12:29
Thought
Praise God! Jesus broke into the Strong Man's house. He overpowered him and bound him. And, what did he bring out of the Strong Man's house? Buried treasure, of course! And that treasure is us!!

Prayer
Thank you, Lord Jesus, for rescuing me from the dominion of darkness and ushering me into your victorious Kingdom of Light! Amen.

The Thoughts and Prayers for Today's Verse are written by Phil Ware. You can email questions or comments to phil@heartlight.org.
Today's Verse Illustrated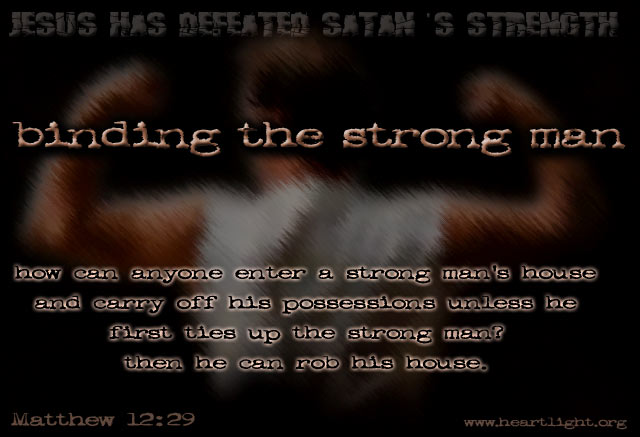 ---