Today's Verse for 03/03/2013
Trust in the LORD and do good; dwell in the land and enjoy safe pasture. —
Psalm 37:3
Thought
Having a place of permanence in the middle of life's uncertainties and having the assurance of God's provision are based on two very clear principles: trusting in the LORD and doing good to others. When we live by those two commitments, we learn to depend upon God in fresh new ways that bring us refreshment, hope, and new joy.

Prayer
Loving God, my Abba Father, I trust you with my life. I offer it to you as a living sacrifice to bring you glory and honor. As I do this, dear Father, I know you are rushing to meet me with your loving grace and love beyond compare. Thank you! In Jesus' name I praise. Amen.

The Thoughts and Prayers for Today's Verse are written by Phil Ware.

Have questions? Share in spiritual discussion and prayer with someone who cares.

Chat now!
Today's Verse Illustrated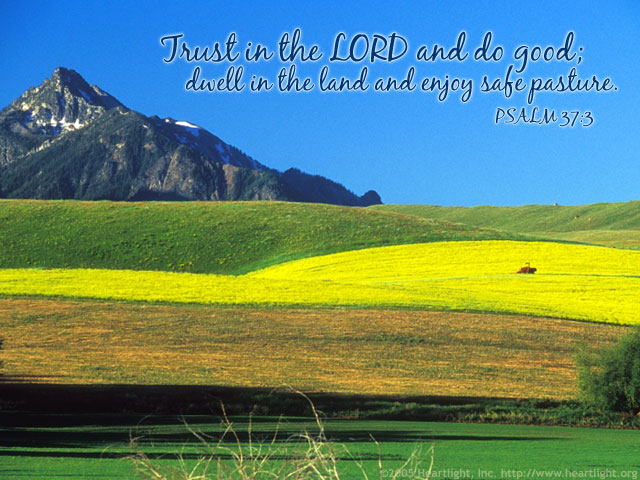 ---