As you [God] sent me into the world, I have sent them into the world. —
John 17:18
Thought
We are not here by accident! God has a purpose and plan for us. Jesus has sent us into the world to touch it with his redemption and make a positive impact on it for him.

Prayer
O LORD God Almighty, please give me wisdom and courage to see your will for my life. In Jesus' name I pray. Amen.

The Thoughts and Prayers for Today's Verse are written by Phil Ware.

Have questions? Share in spiritual discussion and prayer with someone who cares.

Chat now!
Today's Verse Illustrated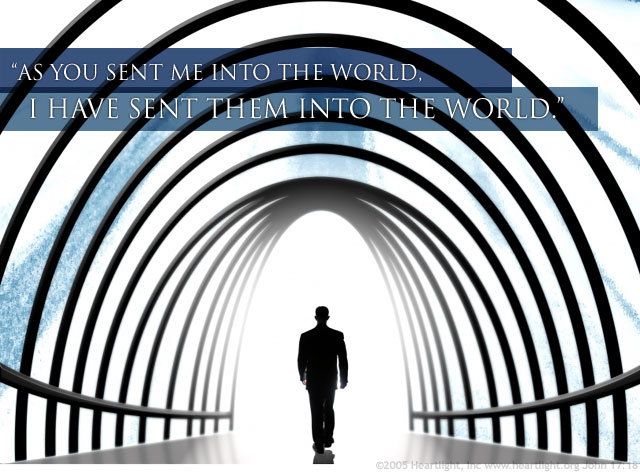 ---