Today's Verse for 07/11/2013
Whoever gives heed to instruction prospers, and blessed is he who trusts in the LORD. —
Proverbs 16:20
Thought
Those who seek the instruction of God's wisdom and who trust in God for their life's blessings and values will find joyful prosperity. While this philosophy doesn't play well in the world of commercials, this understanding is the key to a blessed and prosperous life!

Prayer
Wise and Eternal God, open my mind to your wisdom and my heart to your gracious presence. I trust my future with you. In Jesus' name I pray. Amen.

The Thoughts and Prayers for Today's Verse are written by Phil Ware.

Have questions? Share in spiritual discussion and prayer with someone who cares.

Chat now!
Today's Verse Illustrated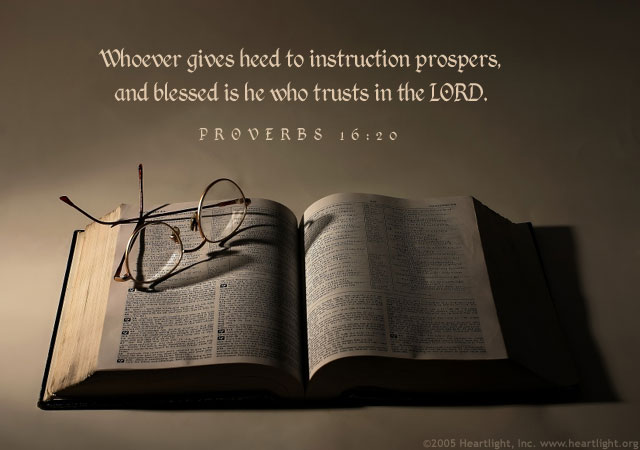 ---