Today's Verse for 10/20/2018
Restore to me the joy of your salvation and grant me a willing spirit, to sustain me. —
Psalm 51:12
Thought
In the face of sin and separation from God, grace is a refreshing stream that restores salvation. But the joy of salvation is found only when we realize and accept the forgiveness, grace, and restoration God has given us — when we drink from the stream of grace. The joy of salvation is sustained in a changed lifestyle and an ongoing recognition that we walk with God.

Prayer
Holy and Righteous Father, I long for the outbreak of joy in your salvation like I see in the book of Acts. I pray for your Spirit to lead us into another era of outreach, conversion, and celebration. I pray for wisdom to know and for eyes to see those around me who are most open to the Gospel. I want to be a partner with you in your ongoing work of salvation. In Jesus' name I pray. Amen.
---
Today's Verse Illustrated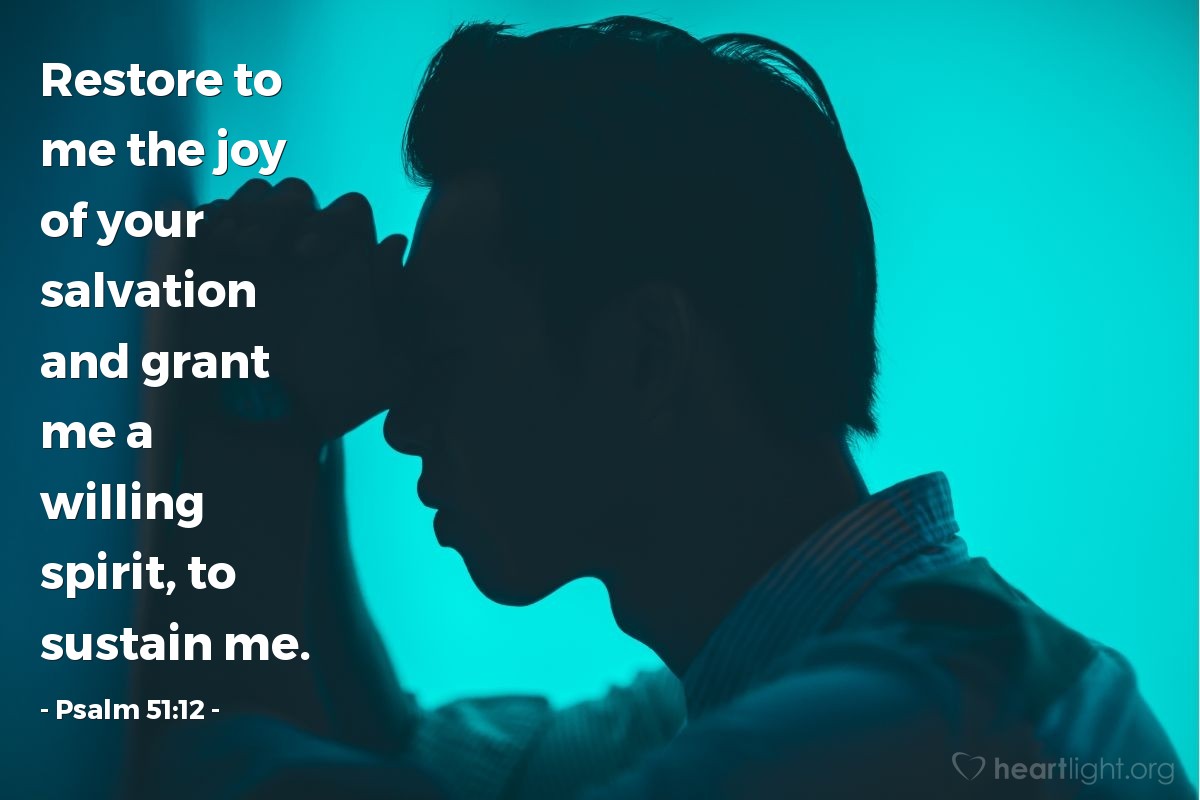 ---
Heartlight is proud to support
Compassion International
.
---
This devotional was sent to kansasman68.spirit-filled@blogger.com, who has been receiving it since 13 Mar 2011 07:39.
HOW DO I LEAVE?
Click this link to be removed
.
STILL HAVING TROUBLE? If our automated unsubscribe system isn't working for you, send an email to
mailmaster@heartlight.org
and let us know what list you would like to leave. We'll take care of you.
HOW DO I SUBSCRIBE? It's FREE! Visit
Heartlight.org
to subscribe to our devotionals.
© 1998-2018,
Heartlight
Inc.