... through Christ Jesus the law of the Spirit of life set me free from the law of sin and death. —
Romans 8:2

Thought
Praise God! We are delivered from law-keeping and enabled to live out the will of God in our lives by the power of the Holy Spirit!

---
Prayer
Thank you, dear Father, for your grace and mercy. Praise you, God Almighty, for your incredible sacrifice to bring my pardon. Glory and honor to you, O Sovereign LORD, for your gift of the Holy Spirit to lead and guide me in your will and transform me into a person of your character. In Jesus' name I thank you. Amen.
---
Today's Verse Illustrated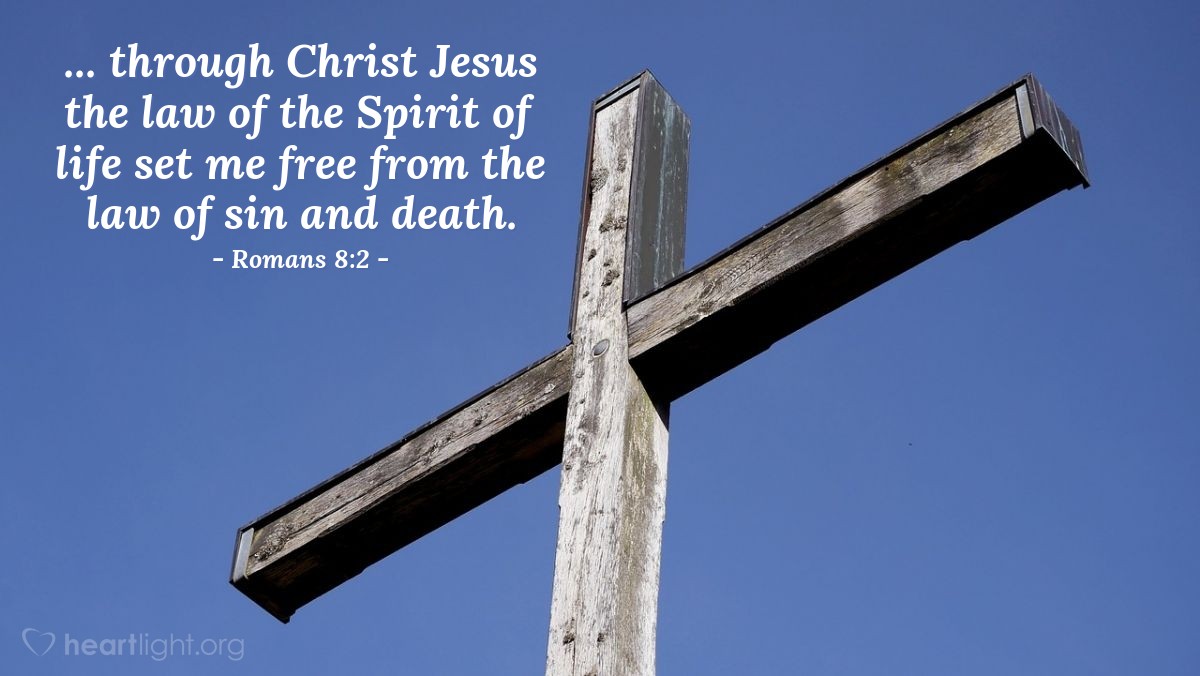 ---
Heartlight is proud to support Compassion International.
---