Today's Verse for 12/28/2020
Therefore, since we are receiving a kingdom that cannot be shaken, let us be thankful, and so worship God acceptably with reverence and awe, for our "God is a consuming fire." —
Hebrews 12:28-29
Thought
Every earth-made empire will eventually topple. Every man-made structure will decay and fall. God, however, has given us a kingdom that can't rust, spoil, or fade, kept in heaven for us. It won't rot or ruin and no thief can break in and steal it away.

---
Prayer
All praise and adoration be yours, O great King of the Ages. Thank you for giving me a place in your incomparable, indestructible, and unconquerable Kingdom. In Jesus' name I praise you. Amen.
---
Today's Verse Illustrated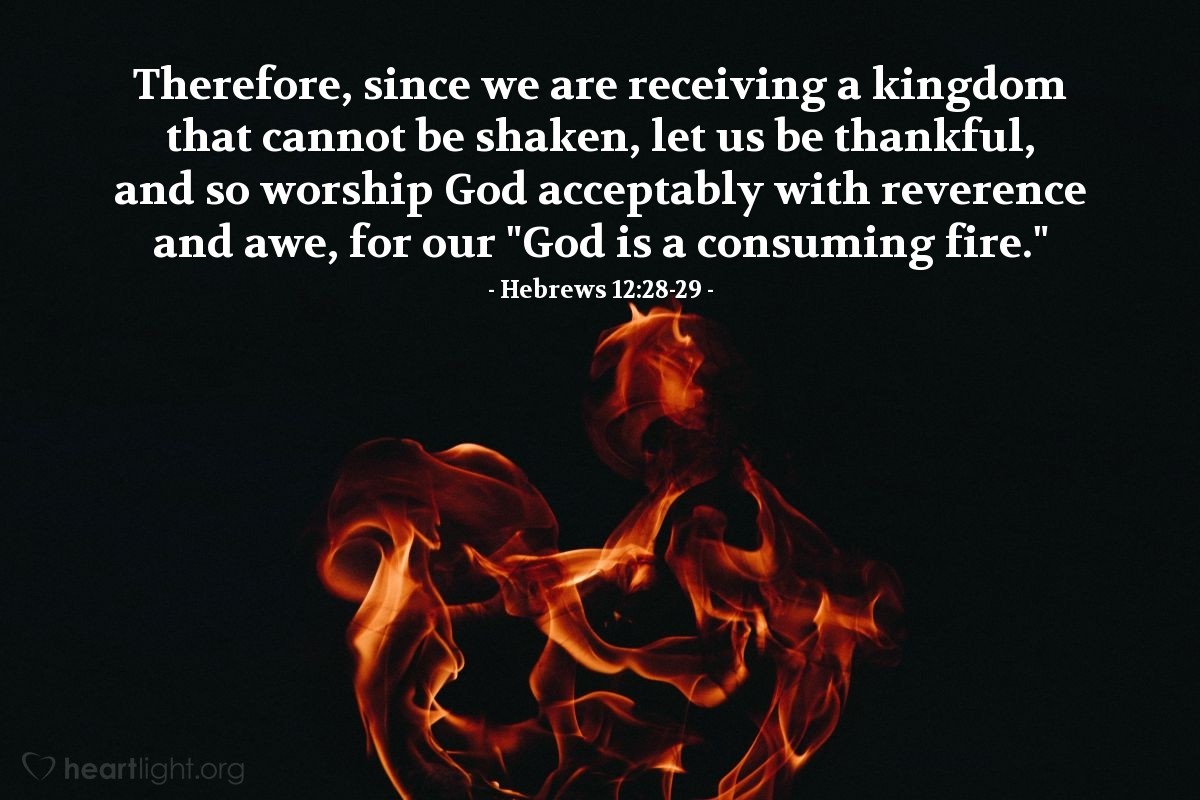 ---
Heartlight is proud to support Compassion International.
---